Excavator grapple is an attachment used on construction vehicles such as backhoes and excavators, wheel loaders, etc. Its primary function is to grab and lift material. When in action, the most common style of grapple usually looks and functions like a jaw opening and closing.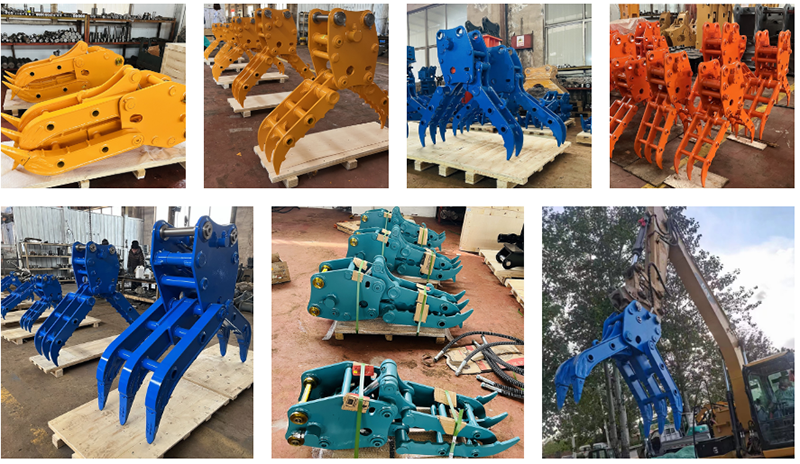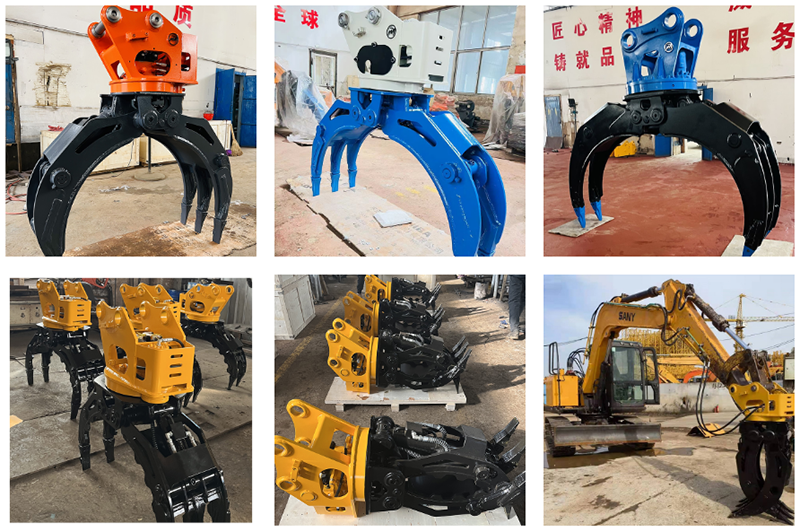 When it is not attached to a machine, a typical excavator grapple looks more like the claw of a bird. There are usually approximately three to four claw-like tines on each side of the grapple. The attachment is connected at bucket position of excavator.
An excavator grapple is powered by oil that comes from hoses system of excavator, 2 hose or 5 hoses connection available, fixed type, rotating type available (clockwise or anticlockwise rotating).
There are several styles of excavator grapple available, depending on the requirements of a project. Excavator grapples come in different sizes and strengths which are geared to different project needs and budgets. The heaviest and sturdiest grapples are typically used for projects such as land clearing and demolition. Lighter grapples are primarily used for lifting and moving materials. There are also less elaborate grapples which can still handle heavy loads, but not as much material because they are only made of the claw-like tines.
---
Post time: Sep-17-2022